Bio
"

Not many artists make me listen to, not just the words, but the sound of those words, I mean every 'S' & every 'T'. An incredibly smooth, real , natural voice & talent. Beautiful."
— Glenn Maltman - Fresh On The Net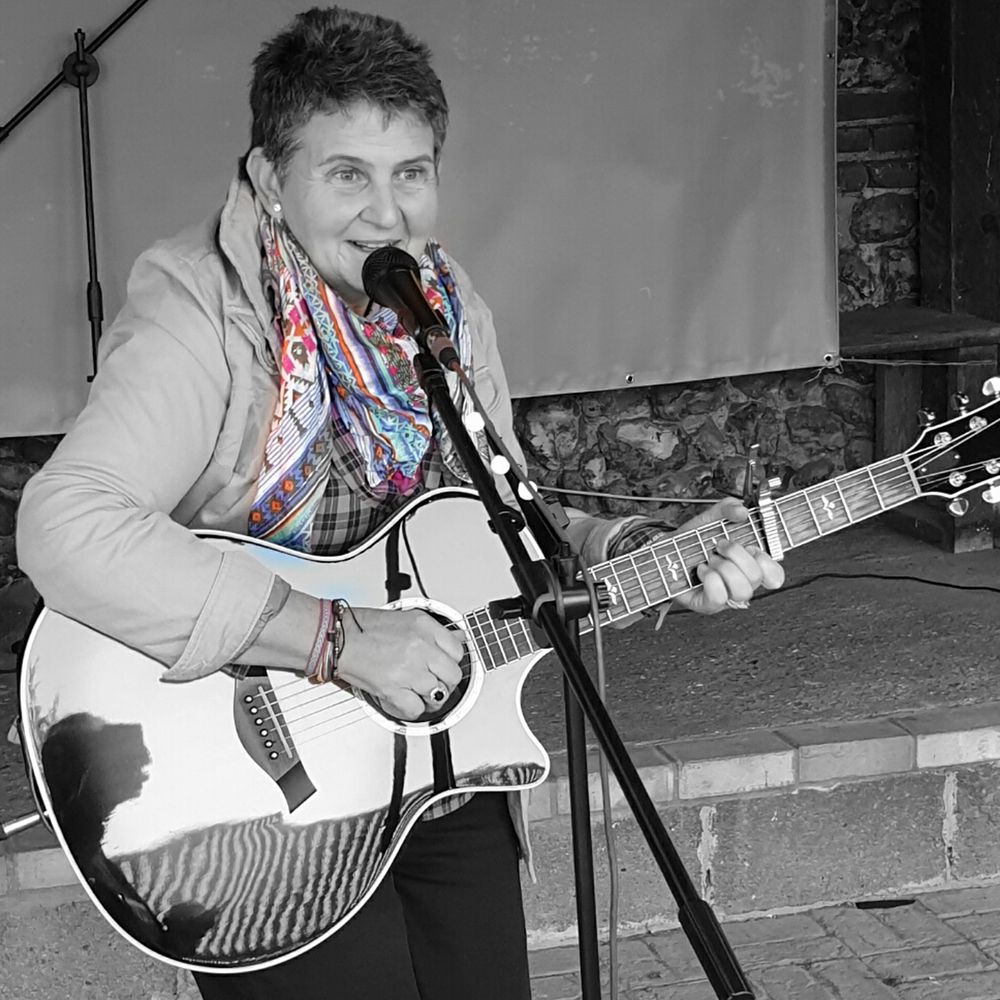 Singer Songwriter
Folk, Country, Americana
A singer/songwriter originally from London, Marina's music crosses a number of genres & has been described as Americana, Folk & Country, while she doubtless draws inspiration from many sources, her voice & style are uniquely her own.
Collaborating is a passion for which her releases pay testiment.
expectation
Is Marina's latest album released 2023 is receiving wonderful reviews and has contributions from many brilliant musicians. Put your listening apparatus on and be prepared to cry, laugh, sing, dance, smile....
Fresh On The Net
Marina's love of music is clear and she has been accepted as a moderator for Tom Robinson's Fresh On The Net Blog, where up she also, occasionally writes the reviews for the Fresh Faves.
Warm and Toasty Club
Marina worked with The Warm & Toasty Club between 2017-2019 & along with Jules, to write six songs based on the memories of residents at retirement complexes along the Essex Coast & in Colchester. Alongside The Warm & Toasty Club founder, Johnno Casson, co-writer Jules Fox Allen, Marina won the FATEA Innovation Award for the lottery & Arts Council funded Memory Afternoons Project.
SoundCloud
Marina was nominated via Soundcloud as Soundclouder of the day with her song The Guilty One & added to their International Women's Day playlist.
Fly beyond the border
March 2018 Marina independently released her second studio album which features collaborations with Kate Dimbleby & Johnno Casson. Available on all streaming platforms, it has received great reviews, Every Woman being one of the most popular with beautiful BVs from Cathryn Craig.
This, That & The Other
Released January 2016 on Folkstock Records. The album represented a big leap forward for Marina as she also recorded & produced it. One of the tracks 'Little Black Cloud' was selected for the Tom Robinson BBC6 Music Mixtape via 'Fresh On The Net'.
BBC6Music has also played The Moon from the EP 'my own little piece of the sky'
The self-penned song 'Cry' won the Oldies Composers Competition judged by BBC Radio 2 presenters including Bob Harris & the late Sir Terry Wogan to name a few & resulting in Anthony Head (actor & singer) performing the song live on ITVs This Morning.
Festivals played include, Cambridge Folk Festival, where a definite highlight was playing on Stage 2 with Brian McNeil.
"

Such thoughtful lyrics, really spot on, just memorable melodies"
— Eve Blair BBC Radio Ulster